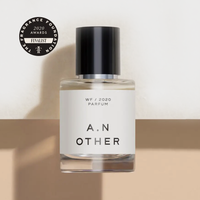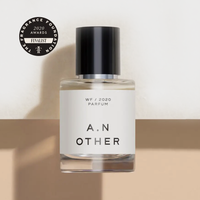 A. N OTHER WF/2020 Parfum 50mL
This perfume is a modern interpretation of a secret 19th-century patchouli formula developed by Meinrad Hilfiger, a 19th-century Maitre Gantier Parfumeur. The manuscript was passed down through the generations to this great-granddaughter who used modern ingredients to recreate this authentic perfume.
Notes: Top: Bergamot, Ambrette Absolute, Saffron Blossom. Heart: French Rose, Pomegranate, Peony. Base: Patchouli Coeur,Suede,Skin Musk.
Sustainably and responsibly sourced ingredients free of toxins, animal products, and dyes.

Apply as desired and enjoy!