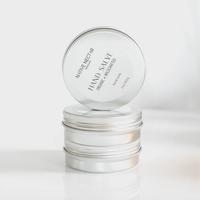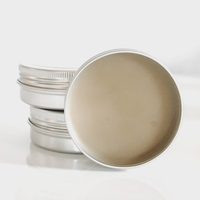 Organic Wildcrafted Hand Salve
This salve can be used anywhere on the body for extra nourishment. It soothes and moisturizes dry, flaky hands, heels, and other areas of skin that feel dry and irritated. 
The salve is infused with botanical herbs with pain-relieving and anti-inflammatory properties that help heal bruises and even deal with arthritis pain. It is cruelty-free and contains no parabens, formaldehyde donors, phthalates, sulfates, palm oil, or fillers.
Cottonwood Bud-Infused Safflower Oil, Arnica Leaf And Flower-Infused Jojoba Oil, Comfrey Leaf-Infused Rosehip Oil, Calendula-Infused Safflower Oil, St. John's Wort Infused Safflower Oil, Organic Beeswax, Douglas Fir Essential Oil.
Apply the salve on clean, dry skin as needed.