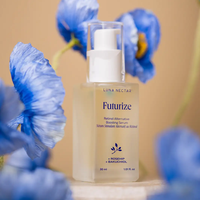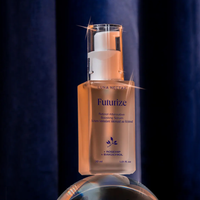 Luna Nectar Futurize Retinol Alternative Boosting Serum
This plant-based alternative to retinol serum is gentler on the skin yet effective in treating fine lines and wrinkles. It has rosehip seed oil and bakuchiol oil, two natural sources of Vitamin A that help accelerate cell renewal, improve collagen production and leave your skin smooth and glowing. 
The serum also has squalene oil which is naturally found in our skin and keeps our skin hydrated. Best suited for sensitive, dry, oily, acne-prone, and mature skin types.
Squalane Oil, Rosa Canina (Rosehip) Seed Oil, Psoralea Corylifolia (Bakuchiol) Seed Oil
Apply directly to clean skin or mix with a moisturizer.