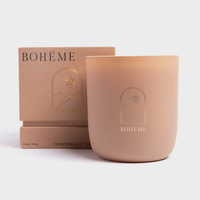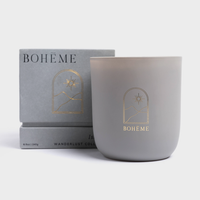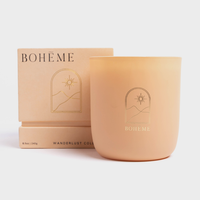 All Natural, Handmade Candles
For the adventurer in you, Wanderlust is the first collection of handmade candles from Boheme Fragrances representing the intersection of east and west. The intoxicating fragrances are inspired by destinations around the world and will transport you into their bustling lanes and untouched landscapes.
All Boheme handmade candles are clean, non-toxic, vegan, phthalate-free, and made from all-natural wax with 50 hours of burn time.
All-Natural Wax, Cotton Wick, Phthalate-Free fragrance.
Trim candle wick to a ¼" before each use for the best experience. The first burn should be long enough to liquify the entire top layer of wax to get an even burn. Don't burn the candle for more than 4 hours at a time.