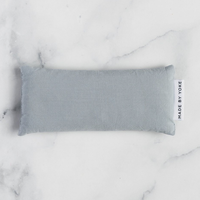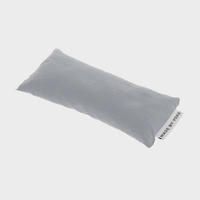 Calming Lavender Eye Pillow
Relax tired eyes and mind with this luxurious lavender aromatherapy eye pillow. It is filled with freshly harvested lavender buds and flax seeds to improve sleep and enhance relaxation.
The pillow is ideal for meditation, anxiety management, or just a few minutes of relaxation. Lavender has calming, stress-relieving properties which help with insomnia. It also helps with headaches and inflamed skin and balances Vata and Pitta dosha. The aromatherapy effect will last 4-5 months depending on usage.
Filling - Lavender buds, flax seeds
Outer - Organ cotton, linen
Place it gently on the eyes for a few minutes. Can also microwave it for 2-3 seconds before use to warm it.