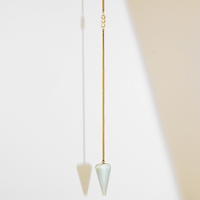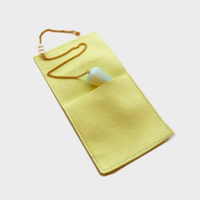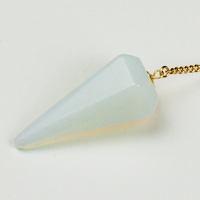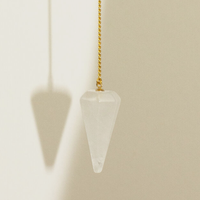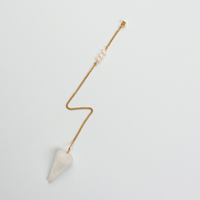 Crystal Pendulums with Gold Chain & Pouch
This unique pendulum with a gold-colored brass chain features real freshwater pearls and a minimalist cube on one end. It enhances intuition and stabilizes emotions. Each pendulum comes with a carrying pouch.
Moonstone is a calming stone for inner strength and is perfect for new beginnings.
Milky White Quartz is a gentle stone that helps with self-confidence and expands your spiritual growth too.