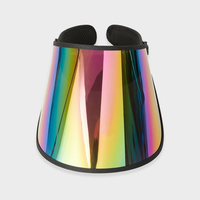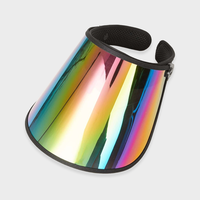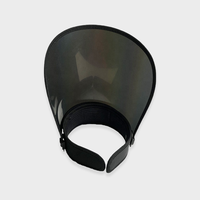 Full Face Reflective Sun Visor
Rock the retro-future chic look while protecting your face from the sun with this full-face reflective sun visor. The visor shield provides sun protection in two ways—as a full face cover or a brim.

Available in 3 reflective shades: Rose Gold Rainbow, Rainbow, and Silver Reflection
Use it to keep the sun out of your eyes and block harmful UV rays.