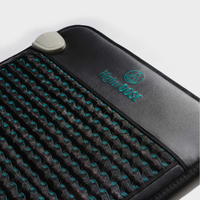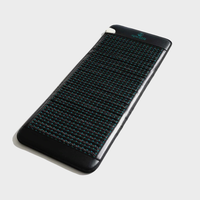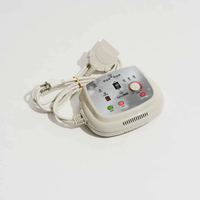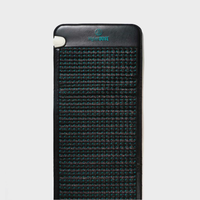 Infrared PEMF Mat
The Infrared PEMF Mat from HigherDOSE is the ultimate tool to aid muscle recovery & relieve chronic pain. It combines far infrared heat, negative ions from natural amethyst & tourmaline crystals, and pulsed electromagnetic field (PEMF) technology for a full-body reset and detox. 
PEMF technology promotes relaxation and detox by mimicking the earth's electromagnetic vibrations. Use the Infrared PEMF Mat for deeper meditations, better sleep quality, higher energy levels, improved mood, stress relief, and total-body healing. 
Size: 73.5 x 185 cm (29" x 73")
Weight: 19kg / 43lbs
Power: Voltage USA 110V. Wattage 180
PEMF Info: 4pcs PEMF Cores Implanted. 4 levels of Hz Frequency: 3Hz-23Hz.
Heaters: Mats run in a very safe zone of 0.2-0.8 milligauss. (Global TOC criteria is 2 milligauss. Electrical field: Low EMF.)
PEMF Layer
Non-Toxic PU Leather Layer
Infrared Layer
Charcoal, Clay & Magnetic Layers
Crystal Therapy Layer
Use the controller to set desired PEMF and heat levels. Use it as a mat for your meditation, yoga, or workout sessions, or simply lie down on it for 30+ minutes for daily relaxation and recovery.