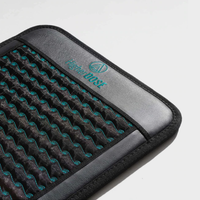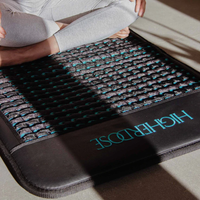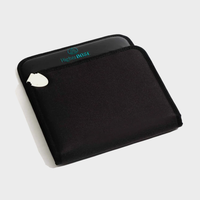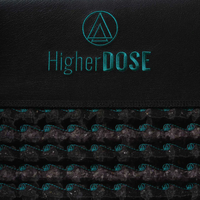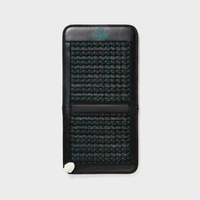 PEMF Portable Go Mat
The Infrared PEMF Go Mat is a portable version of the HigherDOSE Infrared PEMF Mat—which promotes full-body recovery & pain relief. Its compact design fits perfectly on an office chair and is easy to bring along for travel.
These travel-sized mats combine far infrared heat, negative ions from natural amethyst & tourmaline crystals, and pulsed electromagnetic field(PEMF) technology for a full-body reset and detox. Its relaxing effect eases chronic pain, aids muscle recovery, reduces stress, and improves sleep quality.

Size: 50cm x 100 cm (19.5" x 39")
Weight: 5.2kg / 11lbs
Power: Voltage 110V (USA), 230V (UK), 220-240V (EU-Non UK), 120 Watts
PEMF Info: 2pcs PEMF Cores Implanted. 4 levels of Hz Frequency: 3Hz-23Hz.
Heaters: Mats run in a very safe zone of 0.2-0.8 milligauss. (Global TOC criteria is 2 milligauss. Electrical field: Low EMF.)
PEMF Layer
Non-Toxic PU Leather Layer
Infrared Layer
Charcoal, Clay & Magnetic Layers
Crystal Therapy Layer
Use the controller to set desired PEMF and heat levels. Place it on your office chair or use during travel for relaxation and recovery.