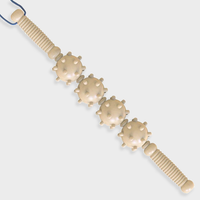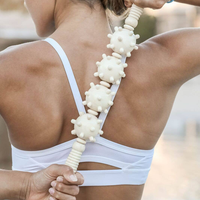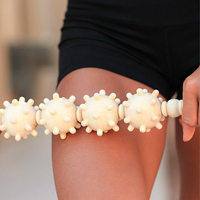 MEGA Fascia Blaster Massage Stick
This anti-cellulite massage stick can be used all over the body for healthy lymph flow, stretching, and breaking up fascia (fascial adhesions), Carpal Tunnel, IT Band, Sciatica, Arthritis, Fibromyalgia and more. It also helps contour and sculpts your muscles for a toned defined body.
Made from natural wood, this 18" long massage stick with 2" free spinning balls is a must-have for people leading an active lifestyle. It has anti-slip and comfortable grip handles and can be used in a home or professional setting to stimulate massage points. Its unique design works to break up fat cells and cellulite deposits resulting in a smoother, dimple-free look.
Roll it over desired body parts for deep therapeutic massage.