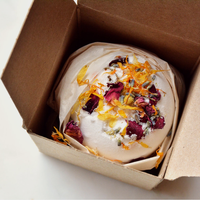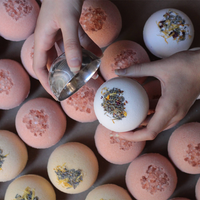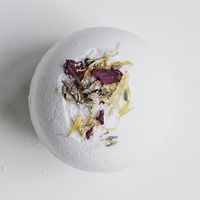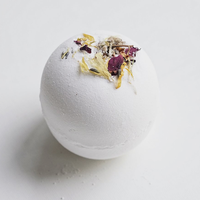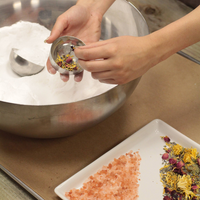 Moisturizing Bath Bomb
Turn your bath into a relaxing, rejuvenating experience with these moisturizing bath bombs from Among the Flowers. These fizzy bath bombs are enriched with shea butter that nourishes your skin leaving your skin soft and moisturized
And the calming fragrance of lavender essential oil has a deeply relaxing effect on the mind and body, lowering your stress levels.
Shea Butter, Sodium Bicarbonate, Citric Acid, Lavender Essential Oil, Flower Petals.
Add the moisturizing bath bomb to a warm bath to experience its therapeutic effect. Remove and allow it to completely dry out for future uses.