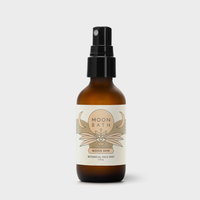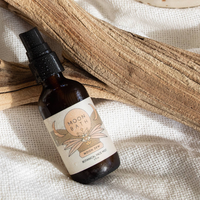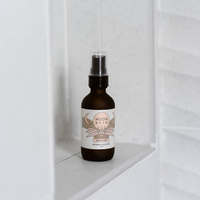 Moon Dew Botanical Face Mist Hydrosol
Balance your skin with this alcohol-free face mist from Moon Bath. Moon Dew is made with lavender, rose, and frankincense hydrosol which are well-known for their skin-soothing, calming, and mood-uplifting benefits.
The face mist will arouse your senses with its sweet, woody scent. Frankincense improves skin elasticity, rose calms inflammation and softens the skin, and lavender destresses your skin and mind. It also has aloe vera which is rich in nutrients and witch hazel which fights breakouts with its astringent properties.
Spray liberally on the skin after cleansing and follow up with a moisturizer. Reapply throughout the day as needed to refresh your skin.