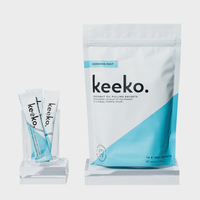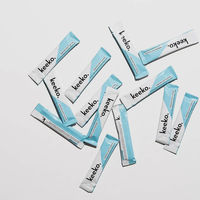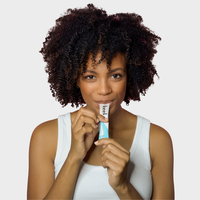 Morning Mint Oil Pulling Sachets
Improve oral health and get a fresh minty breath naturally with these oil-pulling sachets. It is an ancient Ayurvedic practice and is used just like a mouth rinse to clean harmful bacteria, soothe sore gums and detoxify your mouth.
This unique formula has antioxidant-rich and certified organic coconut, lemon, chamomile, myrrh, peppermint, and spearmint oils to remove harmful bacteria without damaging the oral microbiome. Each packet has 14 sachets of 10ml each. It is certified vegan, cruelty-free(PETA), plastic neutral, and free from alcohol, parabens, phthalates, triclosan, SLS, peroxides, artificial colors, artificial sweeteners, or animal-derived ingredients.
Cold Pressed Coconut Oil (Coco Nucifera Oil)*, Citrus Limon (Lemon) Peel Oil, Anthemis Nobilis (Chamomile) Flower Oil, Commiphora Myrrha Oil, Mentha Piperita (Peppermint) Oil*, Mentha Spicata (Spearmint)Oil, Limonene.
Every morning swish and swirl the contents of a sachet in your mouth for 5-15 minutes. Spit it in the bin and proceed with brushing.