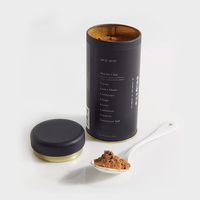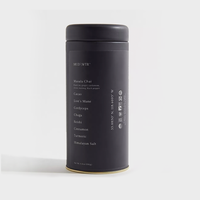 MUD/WTR
MUD/WTR has zero sugar or sweeteners added and only a fraction of the caffeine content found in your regular cup of coffee. So you can sleep peacefully at night while staying focused throughout the day. Each bottle contains 30 servings and is vegan, gluten-free, and 100% USDA-certified organic.
Organic Mushroom Blend (Chaga, Reishi, Lion's Mane, Cordyceps Mycelial Biomass Cultured On Organic Oats), Organic Cacao, Organic Spice Blend (Organic Cinnamon, Organic Turmeric, Organic Ginger, Organic Cardamom, Organic Black Pepper, Organic Nutmeg, Organic Cloves), Organic Black Tea Powder, Himalayan Pink Salt.

Add 1 tsp of MUD/WTR to a mug and pour hot water into it. Mix and enjoy.