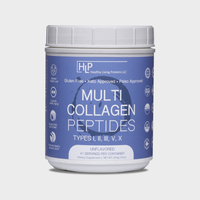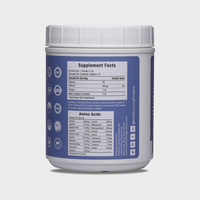 Multi Collagen Peptides Proteins
Support your hair, skin, nail, and joint health with this multisource collagen peptide supplement from Healthy Living Proteins. It has five types of free-range collagen peptides found in various parts of the body to ensure you get all nutrients for healthy aging.
Healthy Living Proteins multisource collagen is sourced responsibly from grass-fed bovine, and wild-caught fish, and can be easily digestible. It is also gluten-free and suitable for Keto and Paleo Diets.
Hydrolyzed Bovine Peptides, Bovine Bone Broth Hydrolyzed Protein, Hydrolyzed Fish Collagen Peptides, Chicken Bone Broth, Collagen Concentrate, Eggshell Membrane Collagen

Add a scoop to your meals or smoothies multiple times a day.