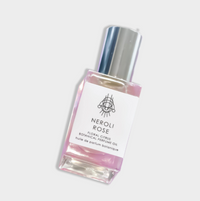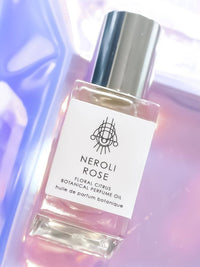 Neroli & Rose Floral Citrus Botanical Perfume
This oil-based roll-on perfume from Buca Botanicals has an intoxicating floral-citrusy aroma that helps your feel joyful, calm, and relaxingly alert. It features bright citrusy notes of Bergamot and Grapefruit with elegant floral notes from Rose and sweetly exotic notes from Neroli + Jasmine.
The lightweight botanical perfume is made with pure essential oils and plant extracts. It offers an aromatherapeutic effect that energizes your mind, body, and spirit. And brings your warmth, lightness, and peace by soothing tension and depression.
Bergamot, Grapefruit, Rose, Neroli, Jasmine.
After a shower, moisturize your skin and apply the perfume to your pulse points.