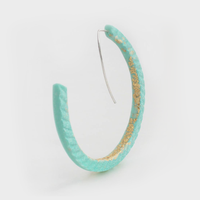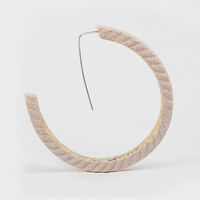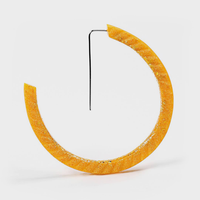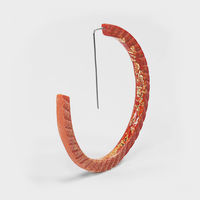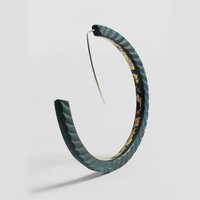 Ouroboros Hoop Earrings
These handmade artisanal hoop earrings from Bijoux Perine are perfect to add a splash of color to your everyday look. It is inspired by the ouroboros, a strong alchemy symbol that depicts a snake biting its tail, as an emblem of the eternal time cyles.
It is made with natural powders (green spirulina, black cocoa, spices, red pepper, or sand) that are mixed with resin from Quebec to reveal unique textures and shade. The hooks are light and strong and made from stainless steel metal hooks which are hypo-allergenic tested and approved on sensitive skin.