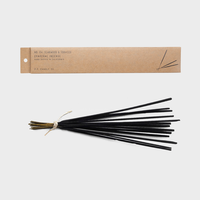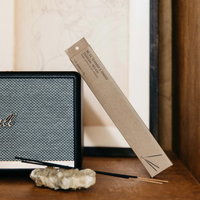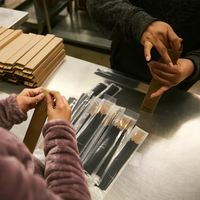 Teakwood & Tobacco Incense - Pack of 15
With notes of leather, tea, and orange, these charcoal-based incense sticks release fragrant, uplifting smoke. It is hand-dipped in fragrance oils and packaged in kraft boxes. 
Each incense pack contains 15 sticks that measure about 10.75" inches and burn for 1 hour. The scent lasts up to 4 hours based on the room size.
Charcoal, dipropylene glycol, fine fragrance oils.
Light the end of the incense at a slight angle with a lighter, and allow the flame to burn for approximately 10-15 seconds before extinguishing it. Keep it on a heatproof, non-flammable holder away from flammable materials in a ventilated room.