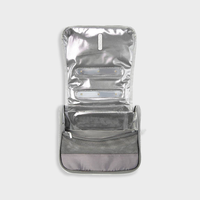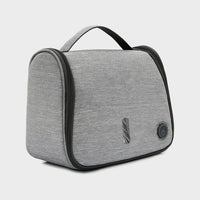 Portable UVC Disinfection Sterilization Bag
Safeguard yourself from harmful pathogens with this compact and easy-to-use disinfection bag from ZAQ. It uses UVC light, a clean and efficient technology that offers up to 99% sterilization in just 3 minutes.
No ozone or harmful chemicals are involved. The technology is widely used in medical settings to destroy the DNA and RNA of harmful germs and bacteria. The disinfection bag is USB-powered and can be used to sterilize all mobile devices, makeup brushes, jade rollers, masks, sunglasses, keys, and other personal belongings.