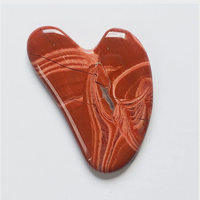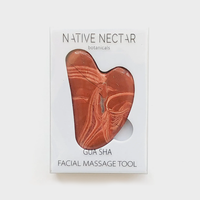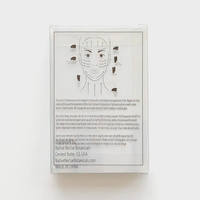 Red Jasper Gua Sha
Elevate your self-care routine with this Red Jasper gua sha stone inspired by Chinese beauty rituals practiced since ancient times. Gua sha practice is used to help increase circulation, release muscle tension, smooth fine lines, and wrinkles, and decrease inflammation.
Gua sha massage can also help reduce puffiness and help deeper absorption of products into the skin. Red Jasper is a natural stone that boosts energy and creativity while soothing the mind.
After cleansing, apply moisturizer or facial oil and use the gua sha to gently scrape the skin in an upward motion. Use the tapered end to gently sculpt and contour the face.
Best used at night to relax muscles and improve blood circulation.