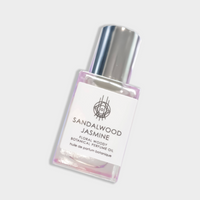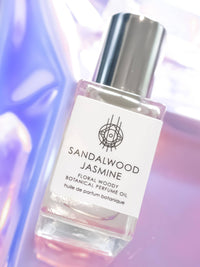 Sandalwood & Jasmine Floral Woody Botanical Perfume
This oil-based roll-on perfume from Buca Botanicals has a floral-woody aroma that leaves you feeling calm, divine yet energetic. It features top notes of sweet Vanilla with dreamy floral notes of Jasmine and Ylang Ylang, and rich, earthy undertones of Sandalwood and Myrrh.
The lightweight botanical perfume is made with pure essential oils and plant extracts. It offers an aromatherapeutic effect that soothes, balances, and uplifts your mind, body, and spirit.
Sandalwood, Jasmine, Vanilla, Ylang Ylang, Myrhh.

After a shower, moisturize your skin and apply the perfume to your pulse points.