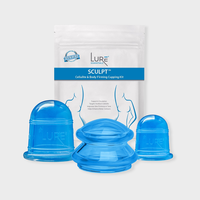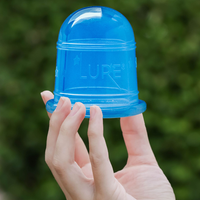 Sculpt Anti-Cellulite Cupping Set
Lure cupping sets improve the appearance of cellulite, stretch marks, and reduce excess fat around the belly, buttocks, or arms. With regular cupping massage, cellulite fat deposits break down and restore blood flow to the area.
The fat cells are then carried away by the fresh blood flow and flushed out of the body by the lymphatic system. These versatile cupping sets from Lure Essentials include 1 large EDGE (2") + 1 large ZEN (2") and 1 small ZEN (1.5") cup to target your belly, thighs, legs, hips, and bum. The cellulite cups are safe for your skin and environment. They are made from high-grade, platinum-cured silicone and are free from BPA, phthalates, PVC, and plastics.
Use it either with body oil or in the shower with water and soap/ body wash. Use it for 5 minutes per treatment area, 2-3 times a week for the initial 4-6 weeks. Follow up once a week for maintenance.