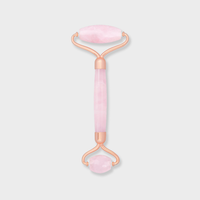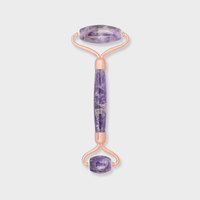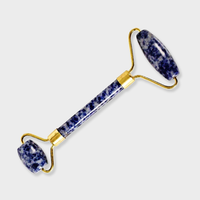 Semi-Precious Stone Roller
This handcrafted facial roller with semi-precious stone crystals helps drain puffiness, contours your face, and smooths fine lines and wrinkles. It is based on centuries-old crystal healing practices that have well-aging benefits.
Regular massage with these facial rollers improves lymphatic drainage and calms your skin and mind with its cooling effect. It also enhances the performance of skin care products or sheet masks by increasing product absorption. Available in 3 variants: rose quartz, blue sodalite, and amethyst.

Batteries not included.
Use the wider end of the roller to massage your face, neck, and body, and the narrow end for the undereye area. Can be used throughout the day as needed but is best used after applying skincare products to maximize benefits.