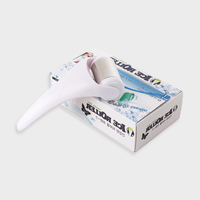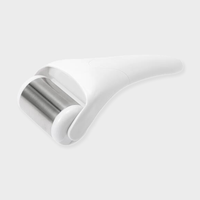 Stainless Steel Ice Roller
This handheld stainless steel ice roller is perfect to use after skin resurfacing, peels, fibroblast, or any other abrasive treatments.
Store in the freezer to provide temporary relief from stinging and swelling. Great to use immediately after treatment and for a few days following to relieve pain & reduce swelling. 

Cold constricts blood vessels under the skin for a relaxing effect. The ice roller can also be used to soothe redness & irritation after hair removal or sun exposure.
Stainless steel, plastic.
Store roller in the freezer. Clean the surface with alcohol before use. Roll back and forth gently over the affected skin as often as feels good.