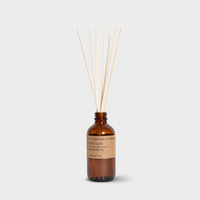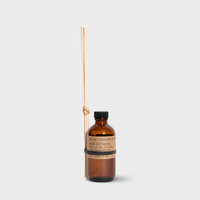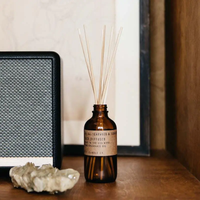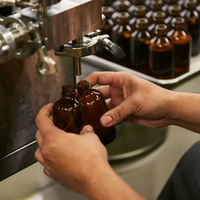 Teakwood & Tobacco - 3.5 oz Reed Diffuser
With notes of leather, tea, and orange, this reed diffuser is great for low-maintenance home fragrance. It comes in apothecary-inspired amber glass bottles with kraft labels and rattan reeds.
Each reed diffuser contains 3.5 fl oz of fragrance oil in a 4 oz amber glass bottle. It lasts approximately 3-4 months and the bottle measures 4.25" in height while the reeds are 9" long.
Fragrance Ingredients Hexyl Cinnamic Aldehyde, Linalool, Coumarin, Eugenol, Cinnamic Aldehyde, Citral, Limonene.
Insert the reeds directly into the bottle and flip them every week or as needed to refresh the fragrance. Use fewer reeds for a lighter fragrance.
Keep it away from direct sunlight or other heat sources to avoid drying out the reeds faster.