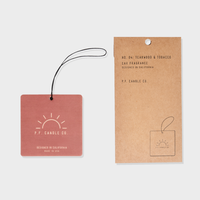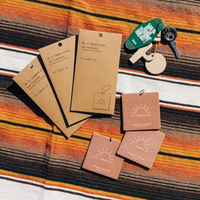 Teakwood & Tobacco - Car Fragrance
With notes of leather, teak, and orange, this woody car fragrance will make your car feel at home. The fragrance is inspired by road trips but can be used in any small area of the house, like a closet or bathroom.
Each pack contains two car fragrances that measure 3x3" and includes a string for hanging. The fragrance will last 3-6 weeks depending on use. Hang it away from direct sunlight for a longer-lasting fragrance.
Fragrance Ingredients: Pulp Paper Coaster Board, Benzyl Benzoate, Hexyl Cinnamic Aldehyde, Linalool, Coumarin, Eugenol, Cinnamic Aldehyde, Citral, Limonene.
Hang it from the string on your car's rearview mirror, door handle, hook, or side of the steering wheel.