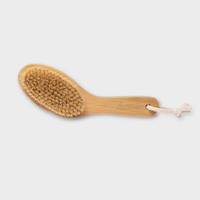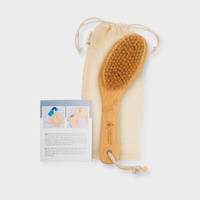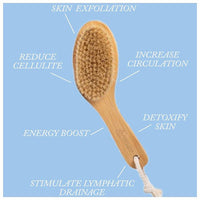 Vegan Sisal Bamboo Dry Brush
The Conscious Coconut Dry Brush has an arched design and is made with Vegan Bamboo & Sisal (a Mexican Aloe Plant). Dry brushing is an ancient Ayurvedic practice that helps exfoliate dead skin cells, improves lymphatic drainage, aids detoxification, and boosts blood circulation to make your skin look soft and radiant.
Regular use can also help reduce the appearance of cellulite.
Before showering, apply coconut oil all over the body. Start at the foot and use upward gentle strokes with the brush aimed toward your heart. Work in a clockwise pattern for the stomach to mimic the direction of digestion. Follow up with a shower and moisturize your body. Repeat 2-3 times a week.