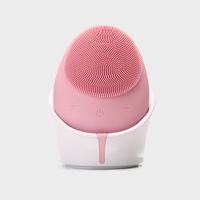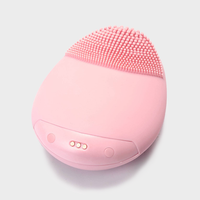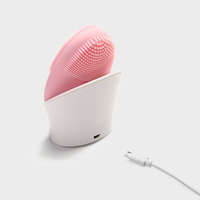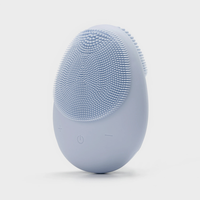 Vibrating Facial Cleansing Brush
This water-resistant vibrating brush can remove makeup, dirt, and dead skin to reduce blackheads and the appearance of large pores. It has 5 adjustable strengths and its new sonic pulsation technology releases 8000 sound waves per minute.
The vibrating facial cleansing brush works by gently emitting lower-frequency pulsations to help reduce the visible signs of aging, improve circulation, and increase the absorption of your skincare products. 
This cleansing brush is specially formulated for sensitive skin and designed to feel as gentle as your hands. Its small size and long battery life (up to 300 minutes) also make it convenient to bring with you wherever you go.
Medical grade silica gel.
After applying your face wash onto wet skin, press the power button to turn on the brush.

Adjust the vibration speed to your liking and run the brush over the skin in circular motions to massage face wash into the skin. Rinse with water and pat dry.