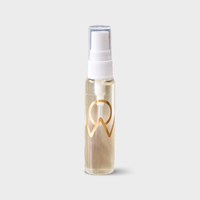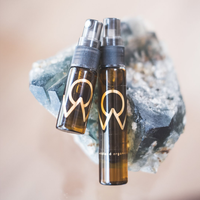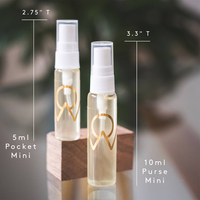 Wildland Organics Hand Sanitizer
Fight virus and bacteria on the go with this mini hand sanitizer from Wildland Organics. With its 72% organic alcohol formula, the sanitizer exceeds the guidelines set by CDC for effectiveness.
The hand sanitizer also has organic aloe juice and vegetable glycerin to retain moisture in the skin while white willow bark extract promotes healthy skin cell turnover. Organic bilberry fruit & sugar cane extracts act as natural antiseptics while a grounded blend of herbal extracts & essential oils uplifts your mood. Available in two scents: Sun Sage: Essential Oils of Grapefruit, Cedarwood, Clary Sage. Lunar Mist: Essential Oils of Palo Santo, Lavender, Cedarwood. Pregnant women should consult a physician before use.
Active Ingredient: Organic Ethyl Alcohol (190 Proof, derived from Sugar Cane) at a 72% ratio
Inactive Ingredients: Water, Pentiol Green+ (naturally derived solubilizer), Sodium Lactate (naturally derived), Cedarwood Atlas Essential Oil, Pink Grapefruit Essential Oil, Glycerin, Clary Sage Essential Oil, Willow Bark Extract, Oat Straw Extract, Aloe Vera Powder